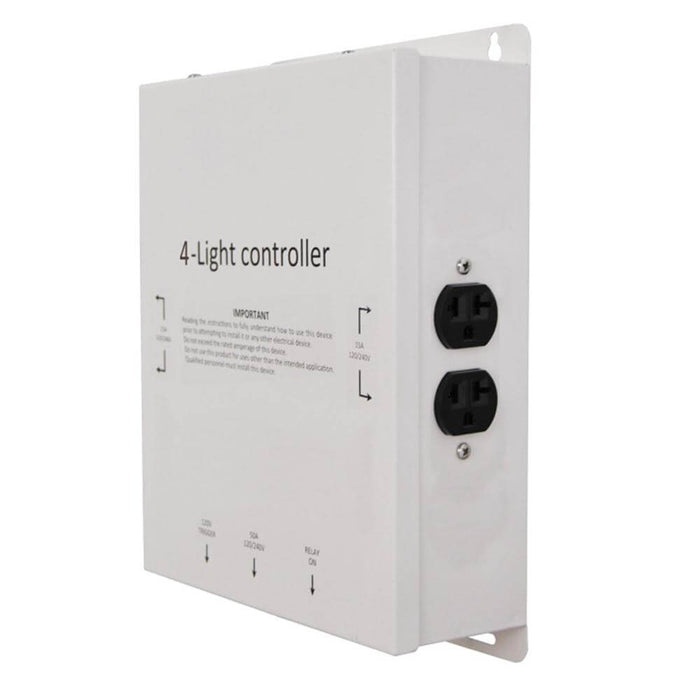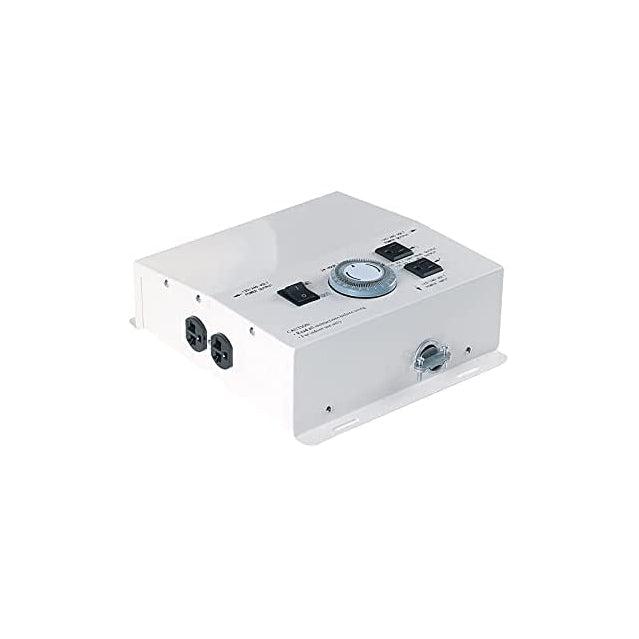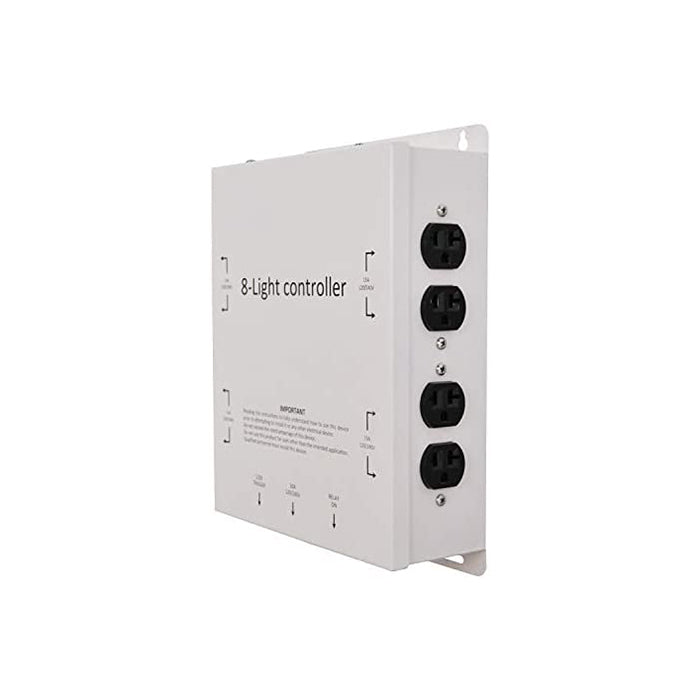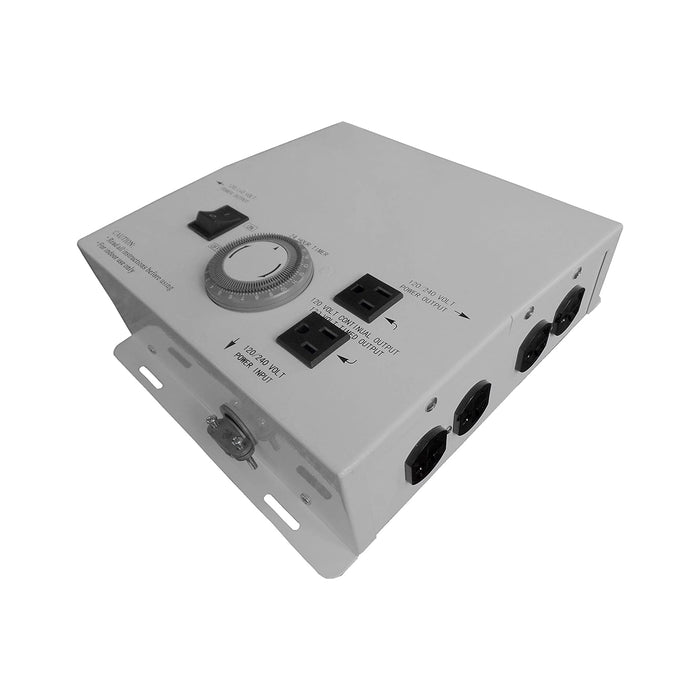 SunStream Grow Light Controller System 120/240 Volt
Translation missing: zh-CN.product.general.by_vendor_html
Translation missing: zh-CN.product.item.badges.sale_percentile_html
Connect and control up to 4 / 8 grow light kits; Support voltage input range from 120V to240V, Maximum total amperage output 40 / 50 Amps.

Ability to connect the controller's main plug to an external timer, time your lights to turn on and off when you need them.

High-quality metal shell & components for reliable, long-term performance. Antirust layer on the shell's surface.

Wall-mountable, Pack of one HID controller.

90 days of warranty cover against any manufacturing defects; professional customer service team.
Product description
Size :4-plug / 4-plug timer / 8-plug / 8-plug timer
Product Description:
The controller is specifically designed for the operation of HID lighting systems. The controller will run your lights for any sequence over a 24hour period by using either an optional premium manufactured analog timer and 120 Volt relay activation cord set. 4-plug controller can handle up to a maximum of four 1000watt HID grow lights. 8-plug controller can handle up to a maximum of eight 1000watt HID grow light. There are two 120volt accessory outlets located on the front of the controller. The "timed output" outlet is only active when your lights are "ON" and may be used to power a device up to 5 amps, such as an inline fan or a pump.
Specification:
Size = 10"H x 11"W x 4"D Weight of 4-plug controller = 7 lbs.
Weight of 8-plug controller = 9 lbs. Voltage Input = 120/240 VAC
Voltage Output = 120/240 VAC Relay Coil Voltage = 120 Volts
Maximum Amperage of 4-plug controller = 40 Amps
Maximum Amperage of 8-plug controller = 50 Amps
Maximum Wattage of 4-plug controller = 4000 Watts (1000 watts per outlet)
Maximum Wattage of 8-plug controller = 8000 Watts (1000 watts per outlet)
Hertz = 60Hz
Storage Temperature = 32°F (0°C) to 135°F (57°C)
Operating Temperature = 40°F (5°C) to 125°F (52°C)
Warning:
If you are unfamiliar with electrical wiring and circuits, we highly recommend that you consult with a licensed electrician and/or have the unit professionally installed. All local - national electrical codes must be followed. Do not use this item for purposes other than what it is designed for. Do not exceed the maximum ratings of this unit. Incorrect installation or use of this product could result in injury, damage to the unit or the connected devices, or even fire