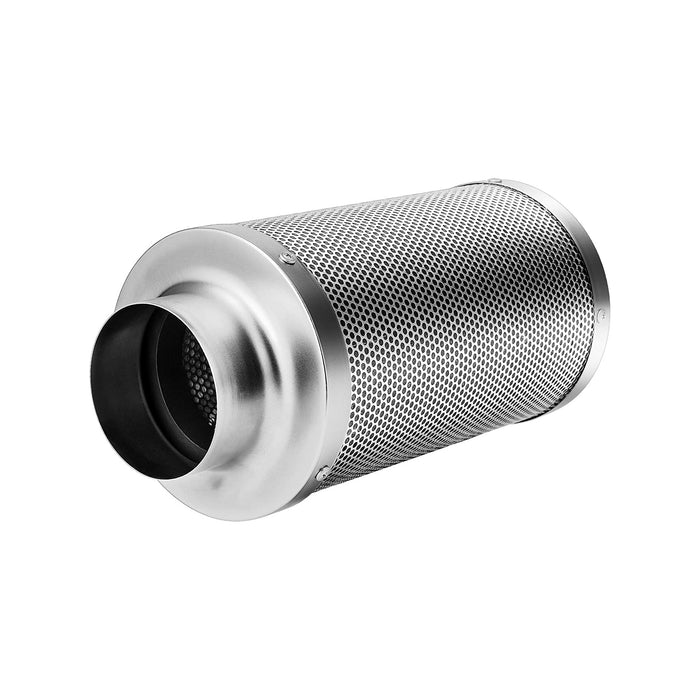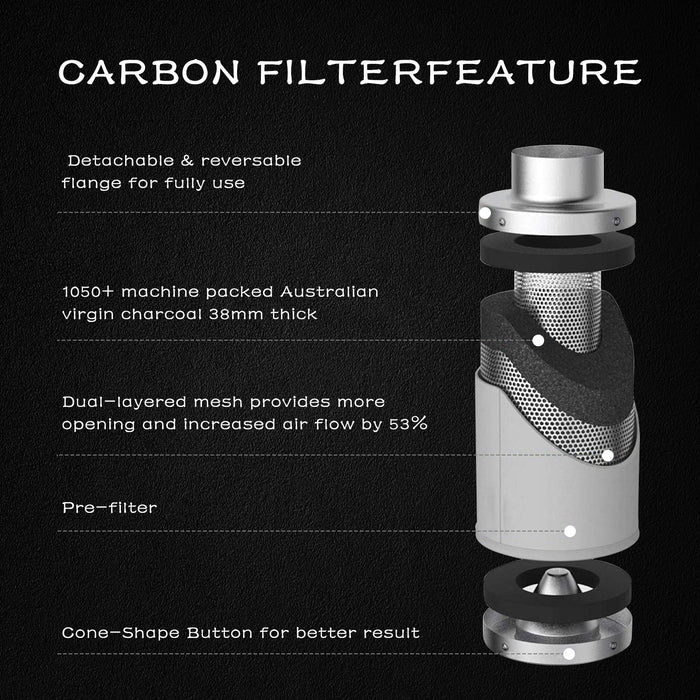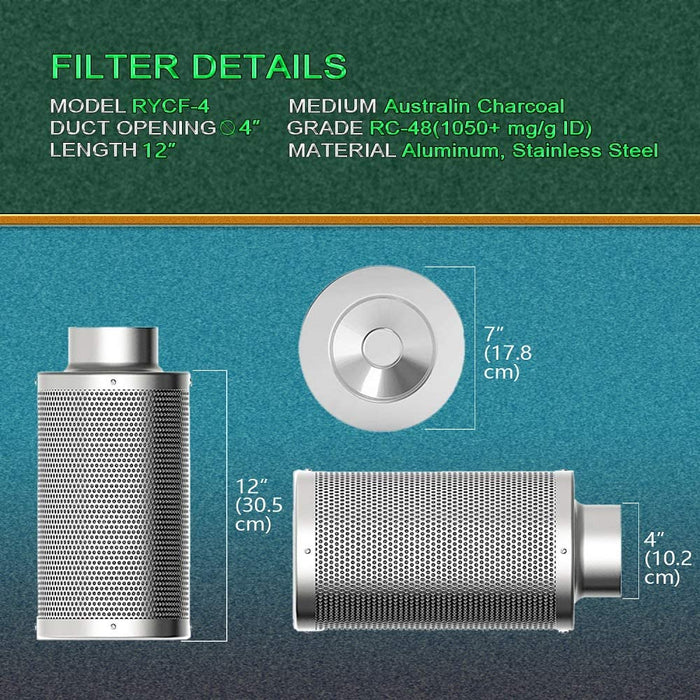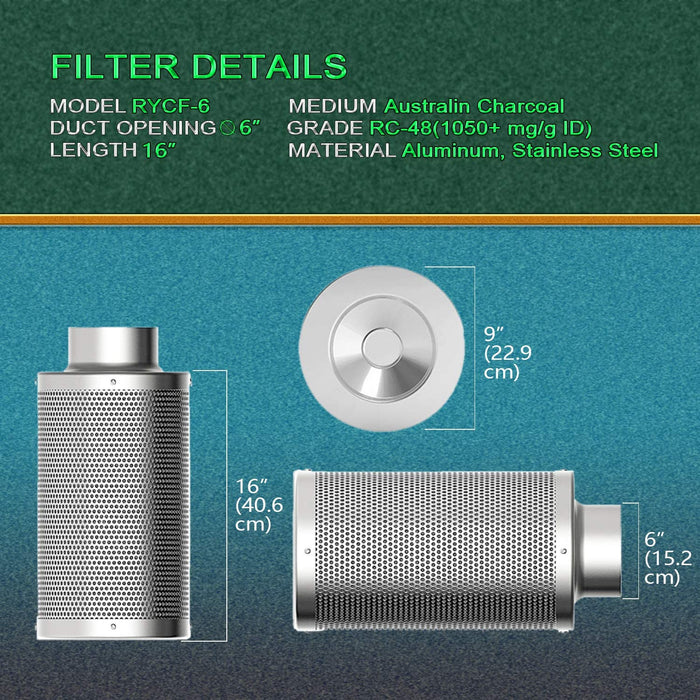 SunStream Air Carbon Filter with Australian Virgin Charcoal Pre-Filter Included, Odor Control for Inline Fan and Grow Tent Ventilation
Translation missing: zh-CN.product.general.by_vendor_html
Translation missing: zh-CN.product.item.badges.sale_percentile_html
WHY CHOOSE Sunstream FILTER: To manufacture Sunstream Carbon Filters we only use the top grade RC-48 Charcoal Carbon from Western Australia. The carbon Bed in our filters is 38mm thick and machine packed with the extremely small granules 

GROW ROOM APPLICATIONS: Sunstream Carbon Filter is designed with years of growing experience in mind. We are not compromising on the quality of the key components to make a few extra coins. Our Carbon Filter combined with a proper fan will eliminate the odors in your flower room or grow tent.

HOUSEHOLD APPLICATIONS: This Carbon Filter can help you filter out cigarette smoke, plant-based allergens, and mechanical or any other foul smells at your house, workshop, commercial space, etc.

VENTILATION SPECS: 1.5inch carbon bed, Effective for up to 24 Months Of Use.

PACKAGE CONTENTS: 4 Inches (Duct Opening Diameter) by 12 Inches (Filters Length) Carbon Filter, Includes cotton Pre-Filters, Factory Pre-Installed Aluminum Base and Flange. WARRANTY: This Carbon Filter is Covered by 90 Day Warranty. Contact Us through Amazon For Service.
Product description
Size :4/ 6 / 8 / 10 inch
Why Carbon is the most important part of your Air Filter?

Carbon quality grade and the thickness of the carbon bed are the 2 key elements that determine the performance of any Carbon Filter. Unlike many of our competitors who use larger carbon pellets of lower-grade coal, Sunstream Carbon Filters are made exclusively with Australian Virgin Carbon. This top-quality carbon is granulated into the smallest pieces which allows for tighter packing inside the filter with fewer air pockets between the granules all leading to a better filtration performance.

Sunstream's 4 / 6 /8 /10 Inch Carbon Filter Additional Info:

Machine packed 38mm thick carbon bed for top-level performance. No more reeking smell at the end of your flower cycle.
Pre-installed aluminum flange and base for easier installation
Better quality, sleeker design, and outstanding performance
90-Day Warranty for any manufacturing defects
Sunstream's Commitment to Customers

At Sunstream we are focused on providing high-quality household air ventilation and indoor garden products at affordable prices. Our ventilation products are designed and tested for performance in a wide range of household and horticultural applications. With years of experience behind our belts, we understand the importance of proper airflow and strive to enable our customers to achieve their ventilation goals in the most efficient way possible.