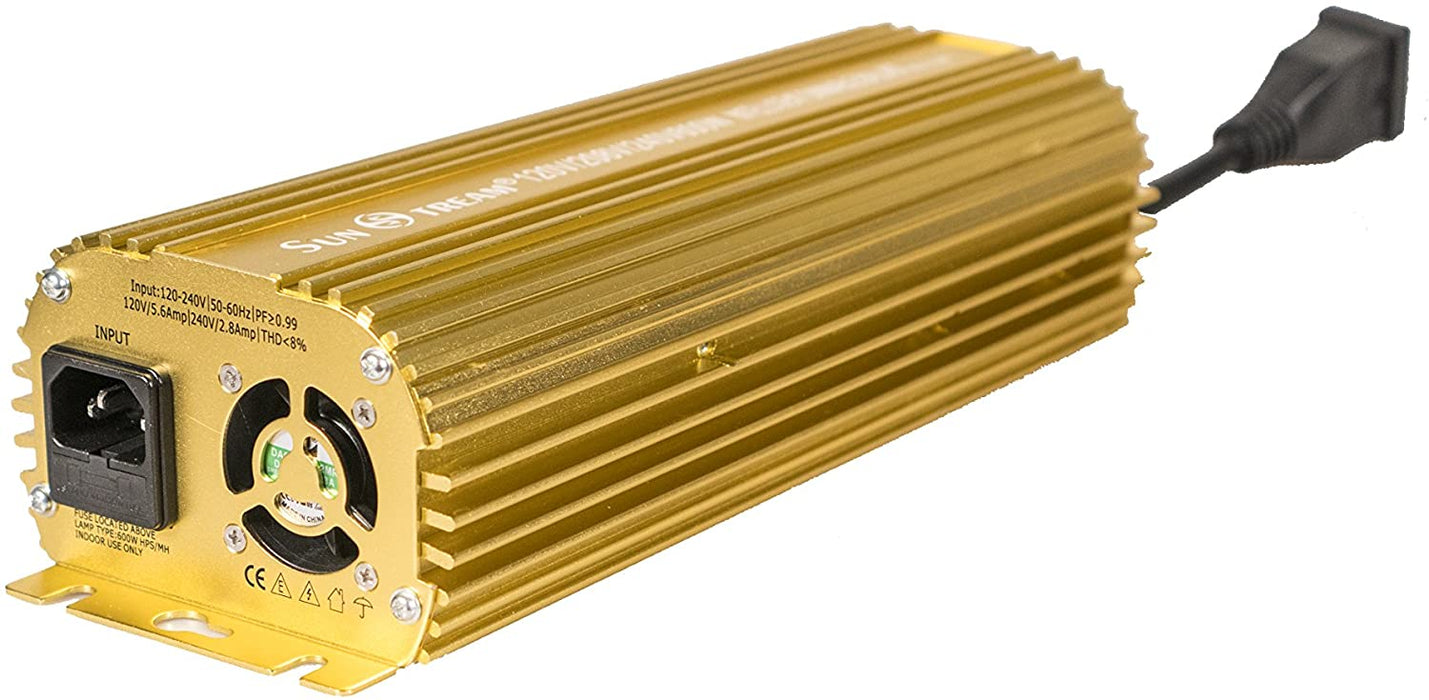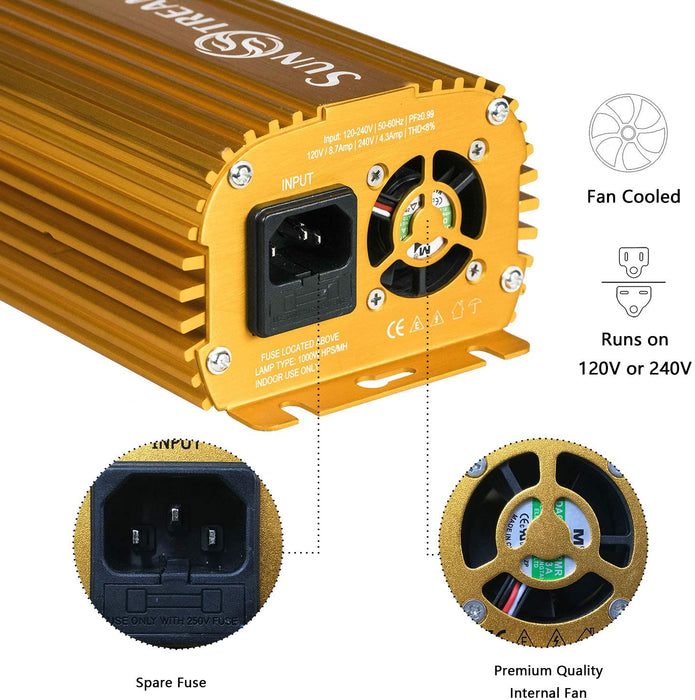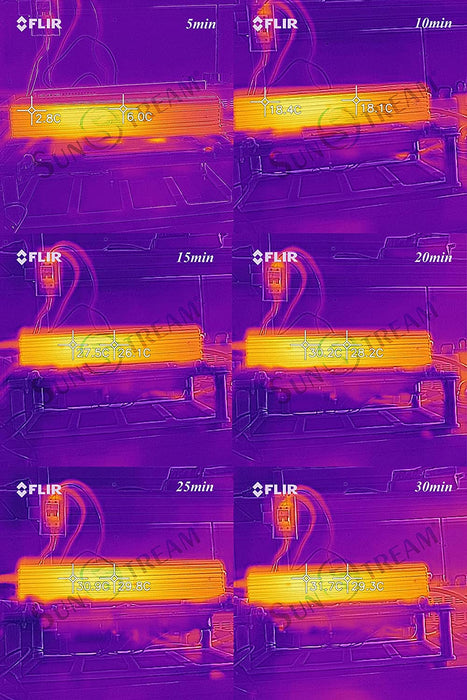 SunStream 600W Double Ended Dimmable Electronic Ballast for Grow Lights DE/SE HPS/MH
Electronic Intelligent Ballast has two dimmable designs. One is multiple wattages which could run at least two wattage lamps on same ballast. The other is dimmable only to adjust your rated-wattage lamp with 600W, 400W, 250W.

Extra Lumen Technology are designed with internal microprocessor to soft start lamp and intelligently detect lamp voltage, current to prolong its life hours.

Staggered ignition to be more efficient to avoid inrush current. Perfect self-protection mechanism to prolong life 

3 years manufactory warranty

Make sure run your lamp continuously at 100% setting for 10 mintues before changing to others. Rapidly switching the settings may cause harm to lamp.