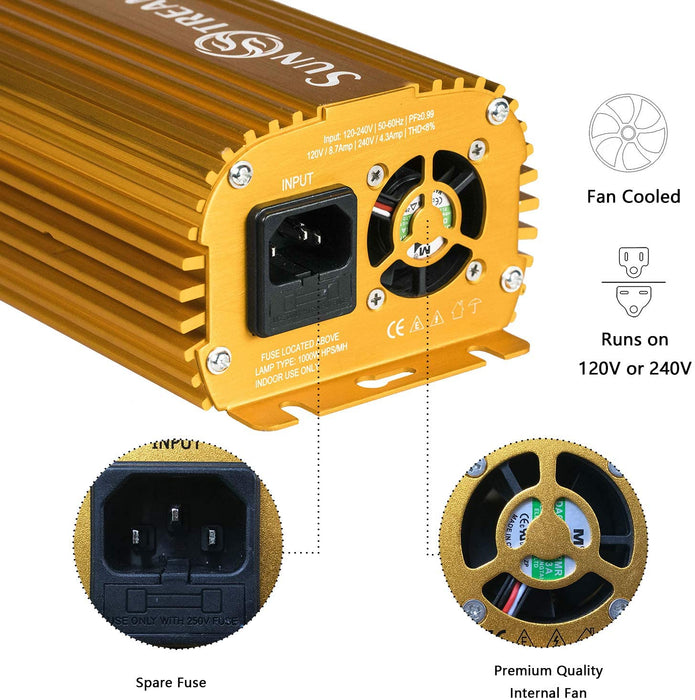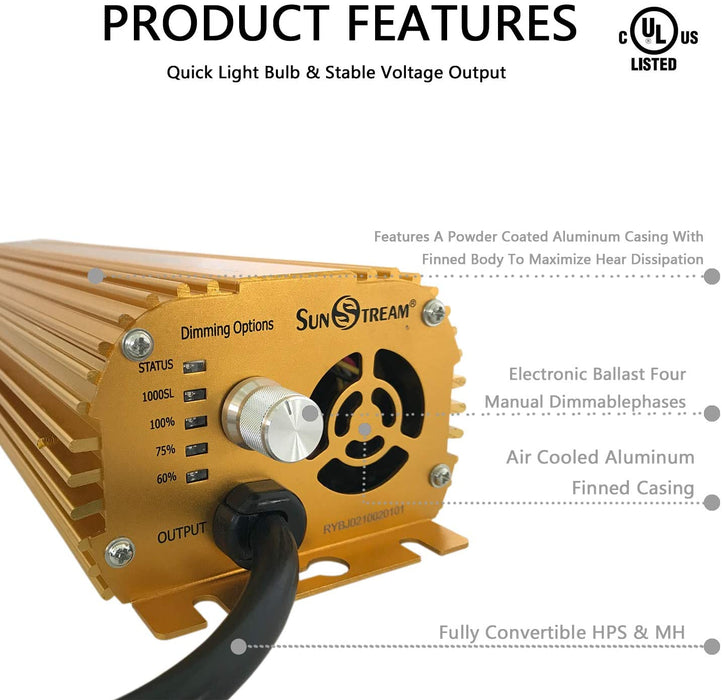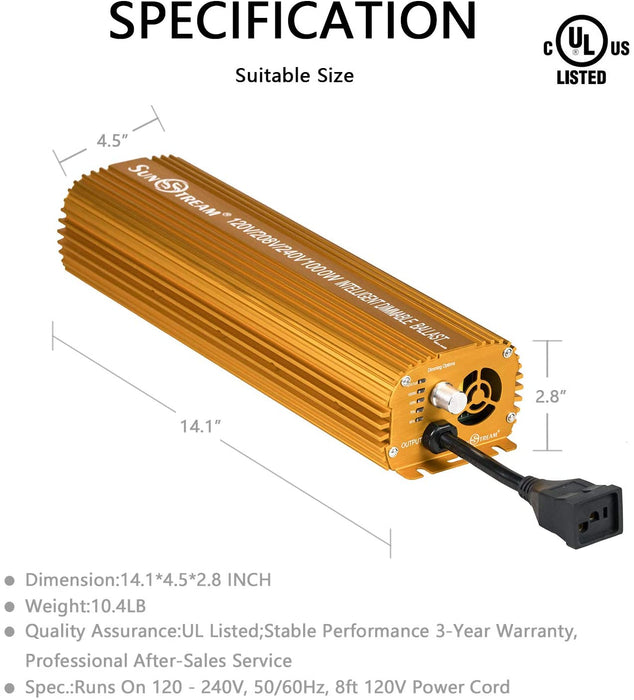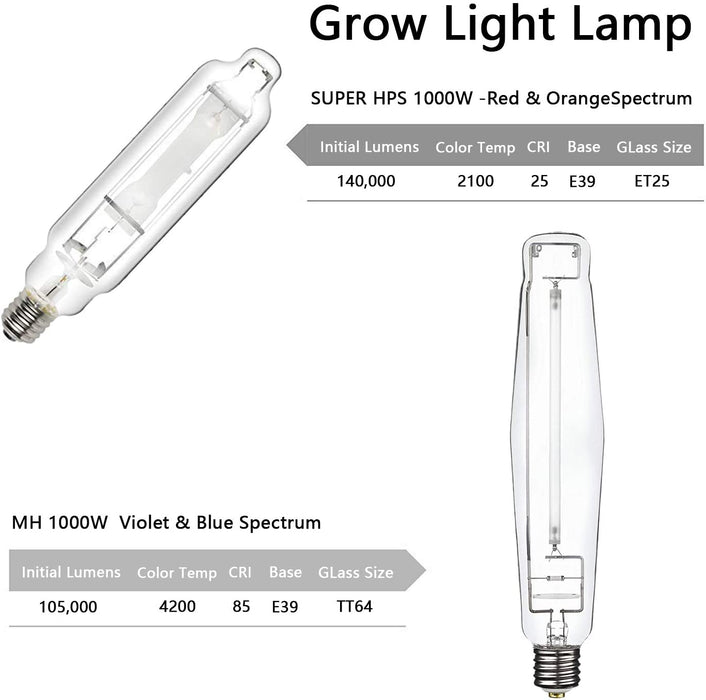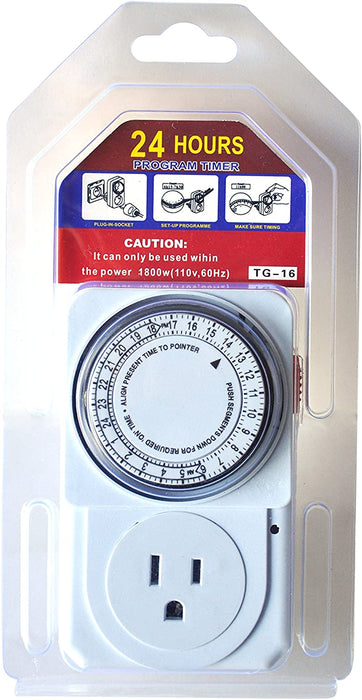 SunStream 1000 Watt HPS MH Digital Dimmable Grow Light System Kit with Timer Single Ended
1000w combo(full)
【Growing Solutions for Your Plants】: Are you still worry about your plant no enough sun light to grow? With 140,000 lumens high Initial lumen and 32,000 hours long life bulb lifespan , ballast reflector growing bulb light will give your plants and vegetable a full range of full spectrum photosynthesis. 

【HPS System High Technology Unique Design】: SunStream Ballast assemblies kit provide consistent, stable power to the lamp for ultra bright, high intensity and quality spectrum, with highly reflective aluminum maximizes the light reflected to the plants. 

【High Quality Material】: Due to reflector kit help the bulbs reflecting lighting to the plants, through optimized full spectrum and high PAR (Photosynthetic Active Radiation) to promote healthy plant growth, especially help for the indoor flower and vegetable to absorb light energy.

【New Version & Different】: With the grow light bulb can help to promote more effective coverage area than any reflector series lights.

【Warranty & What You Will Get】: Ballast (3-year); HPS and MH bulb (1-year); reflector (1-year); Timer(1-year); Rope Hanger( Lifetime warranty, you can change it for free if defect), regarding product if you have any problems please do not hesitate to contact us.
1000w combo(lite) 
Ballast: Provide consistent, stable power to the lamp for ultra-bright, high intensity and quality spectrum with out LED.

Reflector: Highly reflective aluminum maximizes the light reflected to the plants.

Bulbs: Optimized spectrum and high PAR (Photosynthetic Active Radiation) to promote healthy plant growth.

Pair of Rope Hanger: Weight Capacity 150 lbs/pair. Digital Timer: UL listed, Dual outlets, Bright LCD display.

warranty: ballast (3-year); HPS and MH bulb (1-year); reflector (1-year); Timer(1-year); Rope Hanger( Lifetime warranty, you can change it for free if defect)

Welcome to order large quantities.




Inquiry Contact: warranty@sunstreamballast.com

SunStream 600w/1000w SE HPS&MH Wing Reflector Combo
SunStream 600/1000 Watt Dimmable Electronic Ballast

SunStream 600w/1000w HPS&MH Single Ended Grow Light Bulb

SunStream Single Ended Wing Reflector

SunStream 24 Hour Plug-in Mechanical Timer

SunStream 1/8 Inch 8-Feet Long Heavy Duty Adjustable Rope Clip Hanger Rope