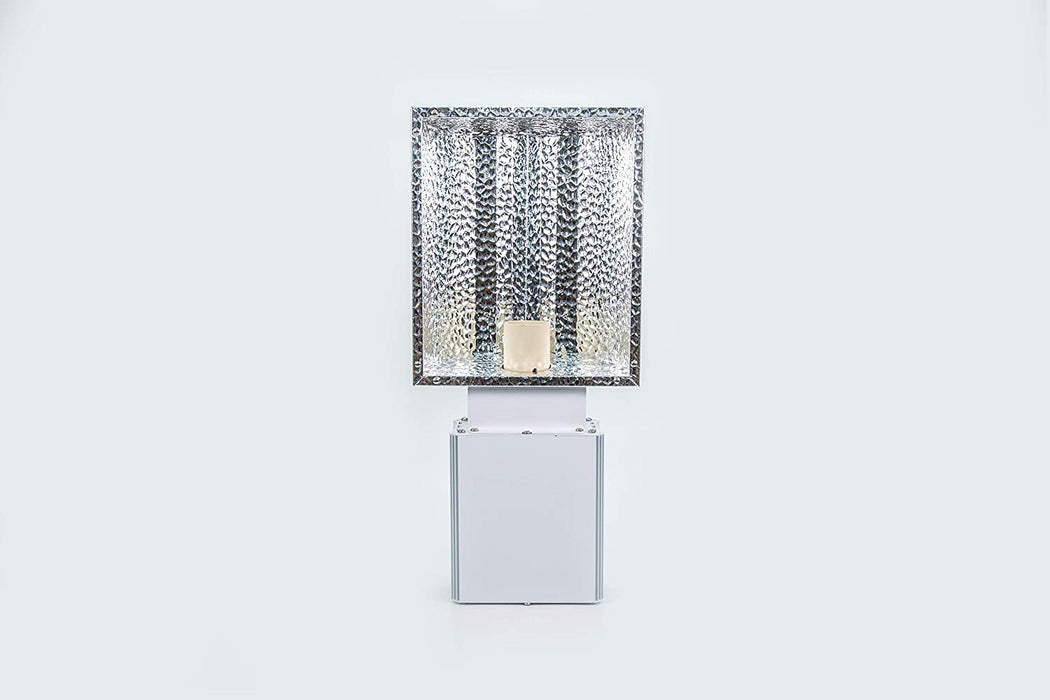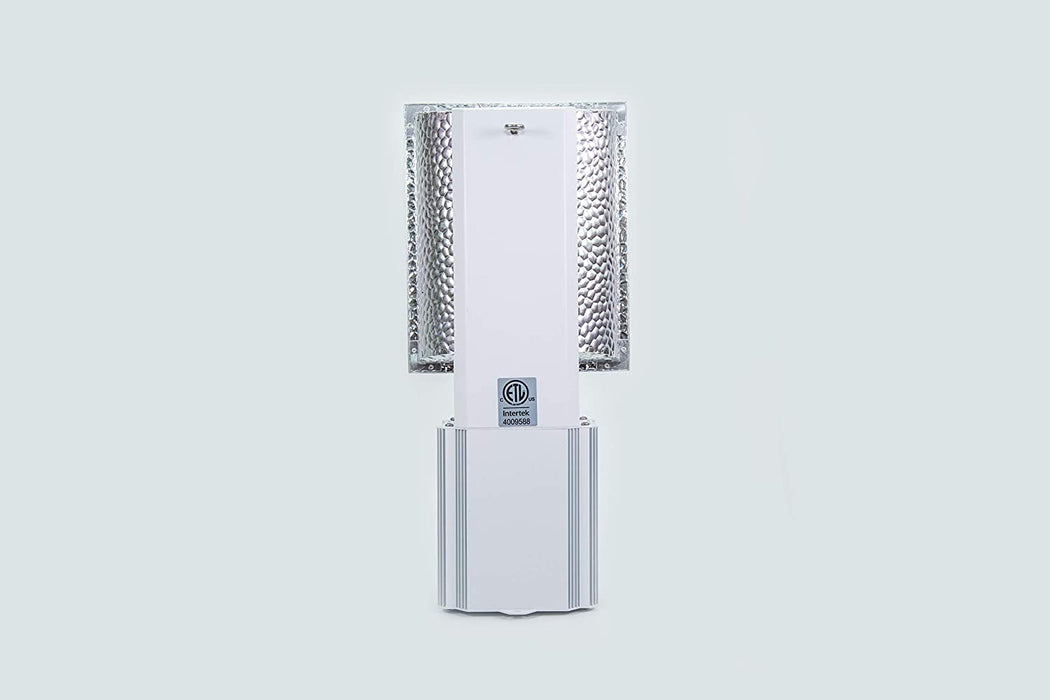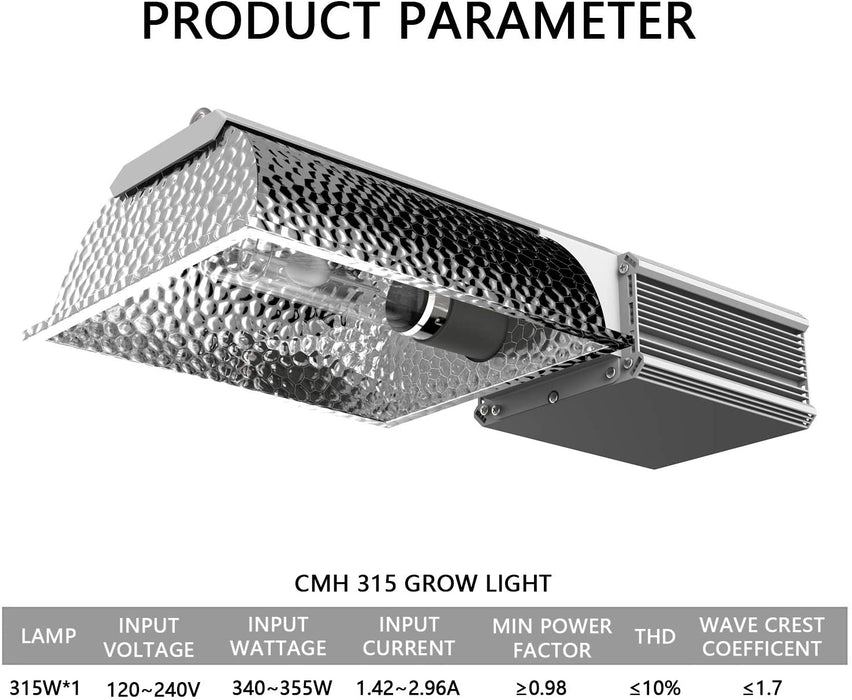 SunStream CMH 315W Ceramic Metal Halide Grow Light Fixture, No Bulb, ETL Listed, High-Reflectivity Vega Aluminum Hood, 120/240V Ballast
Ballast: 120v/240v CMH 315W, Low frequency;  

HIGH-TECH BALLAST: Cutting-edge adjustable ballast features advanced low frequency Square-Wave technology for high efficiency, reliability and no electromagnetic interference. 8' power cord with 3-pronged plug, compatible with Standard North American outlets

ULTRA-HIGH REFLECTIVITY RATING: Sturdy reflective hood is made of German aluminum rated at 98% reflectivity; the contour design and texturing eliminates hot spots and dead zones

GROW LIGHT COVERAGE: SunStream recommends use of this unit to cover an area of approximately 9 square feet during vegetative growth and approx. 6 square feet during the bloom phase

EFFICIENT, FULL-SPECTRUM LIGHT: This fixture delivers a more efficient spectrum for growing than HPS systems. 3-year warranty of ballast and 1 year warranty of lamp.